Killing Pests In Sherwood OR
503.885.2666
When the pests come crawling...
Pests can invade in the blink of an eye,
Don't let the invaders overtake you and your home.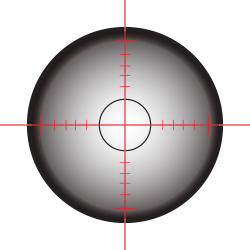 Call us to rid yourself of pests today!
Get a FREE Inspection
Fill out the form below to get your
FREE PEST INSPECTION
Dont let the pests consume your home!
Why You Need Pest Control Services
Pests can cause a multitude of problems, especially if they are allowed to flourish on your property. If you notice one lone ant wandering around your kitchen floor, there are likely many others that will soon invade your home unless they are eliminated quickly. Likewise, if you hear the scuffling of a single mouse across your kitchen floor at night, the problem can quickly multiply and become several little mice rummaging through your cupboards and spreading their waste throughout your home.
If you are in desperate need of pest control in Sherwood, you have every right to expect the very best services around, and The Killers take pride in living up to that reputation. With our solid reputation for eliminating pests and the variety of effective pest control packages that we offer, it is only a matter of time before your pest problem becomes a distant memory.
Why You Should Call Us
With so many pest control companies touting their products and services, you may be wondering why you should choose us. We stand apart from the competition because we are completely committed to eliminating your pest problem instead of just reducing it. For over 30 years we have been providing the best pest control in Sherwood and you can rely on us to get rid of your annoying pest infestation at last.
We offer several different levels of pest control programs, from entry level up to Platinum level. However, we will give you the same quality of service no matter which program you choose. We even offer a one-year guarantee on all of our services!
Services Offered
From mice to cockroaches, we have a variety of pest control packages that are designed to eliminate virtually any pest. Here is a brief description of some of the packages we offer:
Silver Star WD. - for wood-destroying pests (1 or 2 kinds)
Silver Star GP. - for general pests (1 or 2 kinds)
Diamond. - for treatment of general pests (all kinds
Gold Star. - for treatment of wood-destroying pests (all kinds)
Gold Star Plus. - for treatment of general and wood-destroying pests (all kinds), plus quarterly services
Platinum. - for treatment of general and wood-destroying pests (all kinds), plus extended protection and service guarantee
When you need serious pest control in Sherwood that you can count on, be sure to call The Killers.